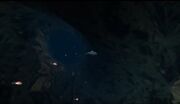 Four Ways of Mystery is the fourth level in Ecco The Dolphin Defender Of The Future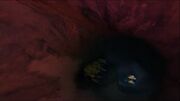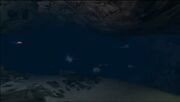 . Singers refer to it as "The Cave of Secrets". The entrance is guarded by a giant octopus. Inside there are greater dangers such as the giant moray and large schools of sharks.
Eels
are introduced for the first time in this level and can cause
Ecco
a great deal of trouble. It appears to be based on
The Undercaves
of the classic games with long underground passages with no place to surface and few fish to replenish health.